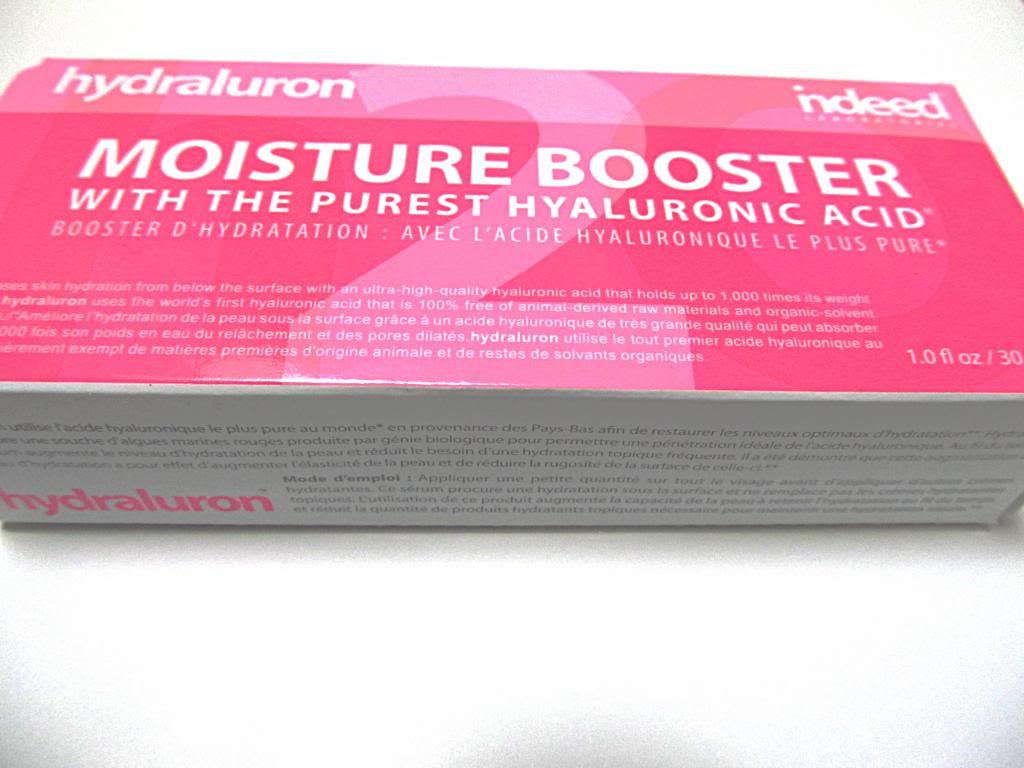 If there is only one skincare product you must add to your arsenal it's
Indeed Laboratories Hydraluron
. Remember the name and you will thank me later! Why? Most of us have dehydrated skin, even those with oily skin types. Dehydration is from a lack of water and not oil.
Top three reasons for dehydrated skin:
aging, environmental factors, and lifestyle.
Really it's quite simple; hydrate your skin and your skin will be properly nourished and look more radiant.
Working as a flight attendant is not the best job for my skin so any product that can add an extra moisture factor without the oiliness is a bonus.
How Hydraluron works?
Its a simple serum with powerful ingredients. The #1 being Hyaluronic Acid which is an ingredient that can hold up to 1,000x its weight in water. A fire hydrant which has gone off on your face! Awesome right? As we age our body produces less hyaluronic acid which is why our skin looks less plump and radiant.
Apply a small amount of serum to face before your regular moisturizer for an added boost or for those oilier skin types alone under makeup. Clear, gel-like serum, and fragrance-free! Absorbs easy, can get slightly tacky feeling which means you applied too much!
There is no need to change your current skincare regime if it's working for you. Just by adding Hydraluron you'll notice a difference in your skin.
Don't believe me (why wouldn't you) just do a google search...it's a huge hit in the U.K.
Available in Canada exclusively to Shoppers Drug Mart
30ml for retail $23.99
more info:
Indeed Labs
(images: beautyparler.ca)