After being absence for a couple weeks, I'm back! Finally, I got back from overseas & have been really busy ever since. However, hopefully I'm back on track. As promised here is my latest haul from Japan!
Whenever I get a chance to go to either Japan or Hong Kong I always pick up cloth masks. (The item in the blue box) these are called
Puresa
, they're cloth masks that are pre-moistened & these are for moisture & collagen.
Next up is
NudeBonBon
lipgloss in shade #3. I love this natural looking lipgloss! No fragrance, comes with a brush applicator & its the perfect shine!
I'm a big fan of
FANCL
, their products are preservative & fragrance free. I use the
Cleansing Liquid
, which is a fantastic cleanser (one of my HG=holy grails), washes off makeup & does not strip my skin. This time I purchased a travel size skincare kit (that came in a little green makeup bag...not pictured) in it there were:
Mild Cleansing Oil
, a little more watery than other cleansing oils. This is quickly becoming a fave!
Cleansing Powder
, haven't had a chance to try this yet! (I try to use the products seperately the first time around so that I can fairly try them out)
Blue Puff ball, not even going to bother to put that on my skin. Feels itchy & would be to harsh!
Also, in the kit were two samples of Cleartune SkinClear Lotion (medicated) & Cleartune AcneCare Essence (medicated). I don't suffer from acne so I have not been using either. I'm assuming that they are BHA based products.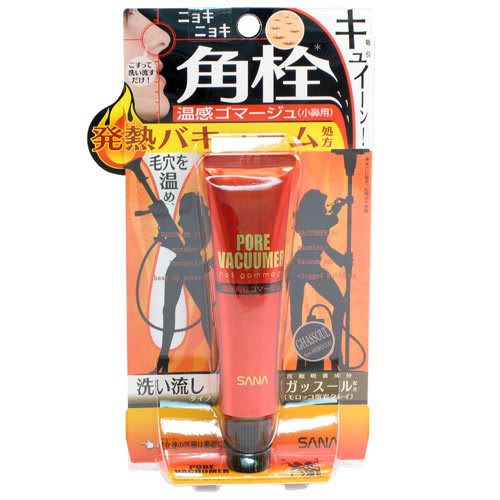 Sana Pore Vacuumer
, I admit the name & packaging attracted me to this product. Therefore, I was not expecting much from this product. However, will admit that its actually really good at cleaning your pores (I only use it on my nose). I apply it on dry skin, add water & voila it instantly turns warm! Leaves your nose smooth & soft.
Shiseido Tsubaki Hair Conditioner Treatment
, I love the Shiseido Tsubaki line. I use the shampoo & conditioner & decided to try the treament. In the summer my hair gets a bit drier due to the sun & swimming, this treament is the perfect way to end all that dryness.
As for skincare & beauty this was my Japan roundup. I also bought a great pair of gladiator sandals!
Oh! As for the badly taken haul pic...I'm looking to get a better camera. Any suggestions would be appreciated!:)